Say hi to
freedom
flexibility
your new city
the Mediterranean Sea
Your new home and workspace are in Valencia. We're waiting for you so that we can share experiences in a collaborative environment where there's a sense of community.
Housing options that are waiting for you
We put ourselves in your shoes, so we designed cozy housing options, completely furnished and equipped for this new experience in your life. Before leaving your country, we'll clear up all your doubts. We'll also be at your disposal throughout your stay for whatever you need.
Workspaces for restless minds
Our offer is that you work comfortably, with the possibility of creating synergies. We collaborate with co-working spaces in different areas of the city, spaces to which you'll have access. You can become a co-working member or get passes to work from a flexible place.
With 4wanders, you get a flexible membership with unlimited use: a hot desk in the place that most inspires and encourages you and access to multifunctional rooms, videoconferencing booths, and common areas.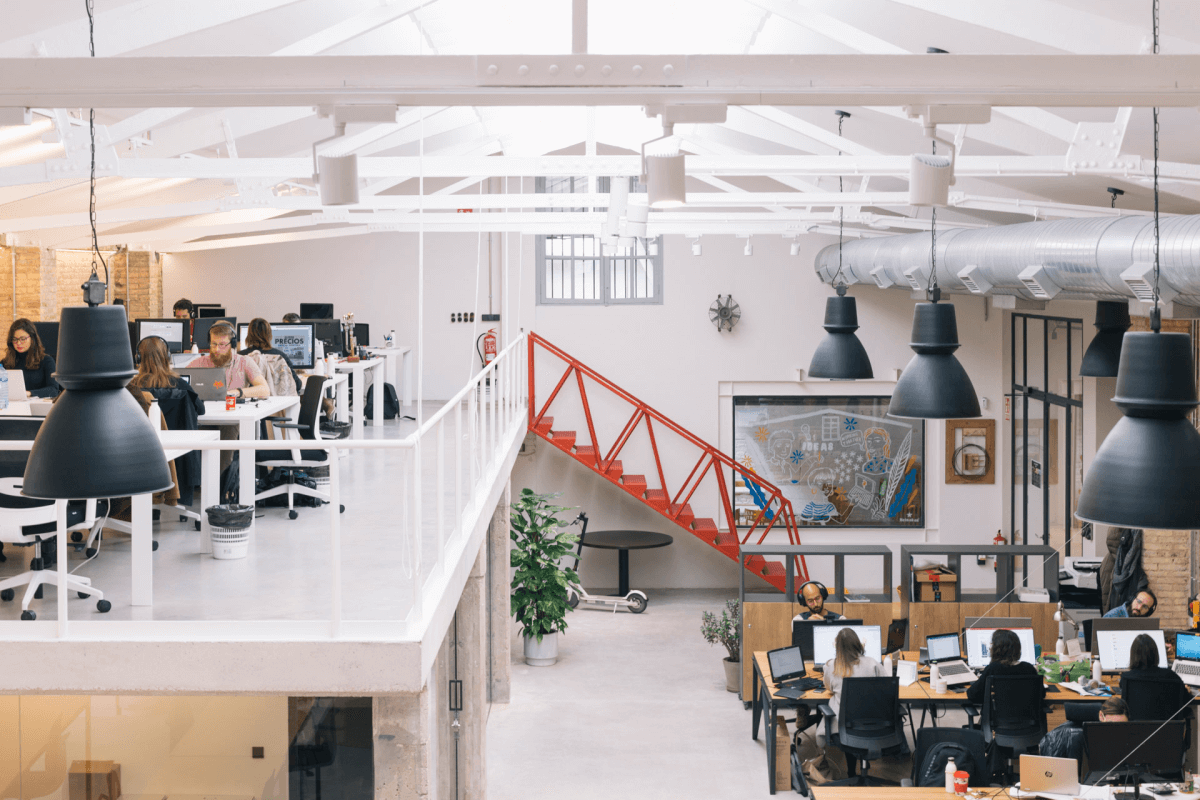 Community, therefore I am
The 4wanders community grows every day because we share moments with people like you, with a flexible lifestyle and an open mind. We like to get to know you, listen to you, and offer you activities according to your interests and motivations.
Every month, we organize activities with affection for our community, and we consider it a great opportunity to learn, share experiences, and create synergies. Of course, we respect those who prefer to spend time alone; that's why we have communal as well as private areas.
Our housing options are waiting for you
Every detail counts. Accommodation that has been carefully thought out and built with you in mind.
Here's everything we've planned for you
Your new home for a few months will be fully equipped and ready to be enjoyed from the first day. Just bring your suitcase.
2. Innovative co-working space
You'll have a flexible workspace in WayCO, with access to multifunctional rooms and versatile and stimulating areas.
3. Exclusive events for the 4wanders community
More than 30 organized events this year for the more than 100 people that have been a part of the 4Wanders community.
4. Fully equipped kitchen
All our kitchens are fully equipped.
5. Pay online, with card or bank transfer
Hire online and pay each month for everything (housing, co-working, services, and experiences).
6. Common areas designed just for you
Do you want to contact the community on a daily basis? We facilitate this with our common areas in the building and in WayCO.
7. All maintenance included
Failures? A broke light bulb? We'll deal with everything so that you don't have to.
8. Weekly cleaning service (optional)
If you don't want to miss a single minute of enjoying the city, this is for you (optional and extra hiring).
9. Washing machine available
In each building, you'll have a dryer and a washing machine. You won't need to go to a cleaning store.