A free and flexible lifestyle
Coliving & Activities

for teams in Spain. Gain new experiences in a collaborative environment where there's a sense of community.
Coliving
A home designed just for you
Arrive peacefully at your new home for the next months and live like a local citizen. The housing options are designed for people like you, with a free and flexible lifestyle, open to getting to know other cultures.
A welcoming work environment
Here, you'll find something more than just a workspace with a good Internet connection. In the co-working areas, restless and intelligent minds will be by your side. Sharing projects, ideas and smiles makes us stronger.
Activities for the community
Every month, we organize activities, meetings, and events for you, so that you can quickly integrate yourself into the city and your new workspace, and contact other people like you.
Relax, we'll be with you
Before leaving your country, we accompany you in this new chapter. We're also at your disposal throughout your stay for whatever you need.
Retreats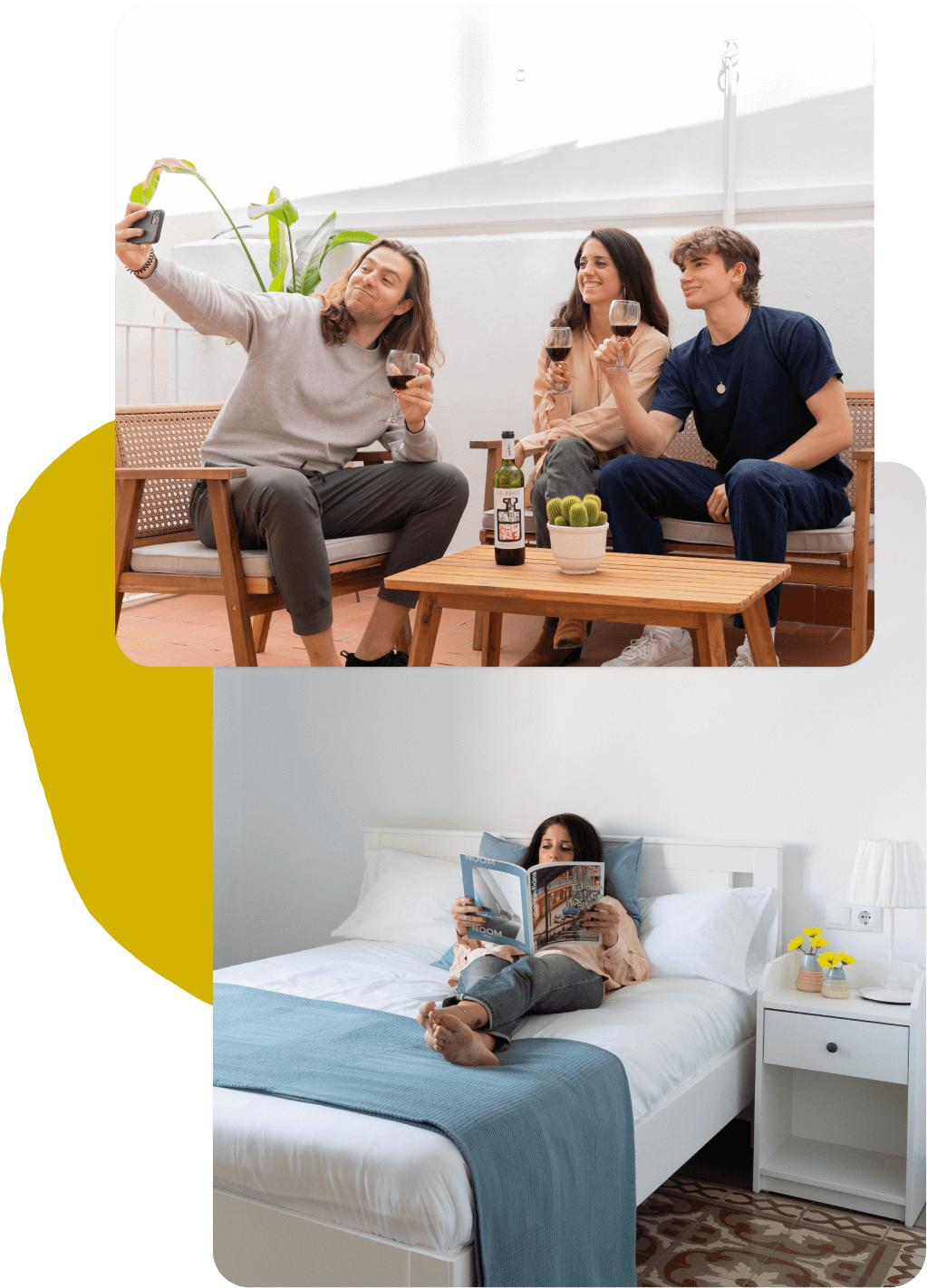 Our housing options are waiting for you
Every detail counts. Accommodation that has been carefully thought out and built with you in mind.
What does the 4wanders community say?
We accompany you in this experience and we'll be at your disposal throughout your stay for whatever you need.
Weronika, Customer Support. Maira, Manager
If you don't find what you're looking for, send us a message and we'll answer you as soon as possible.
Request for more information
Haven't you found the answers you were looking for?

Contact us at [email protected] or complete the following form.